Dog-Friendly Spots In Newport Beach To Make Your Dog Sublimely Happy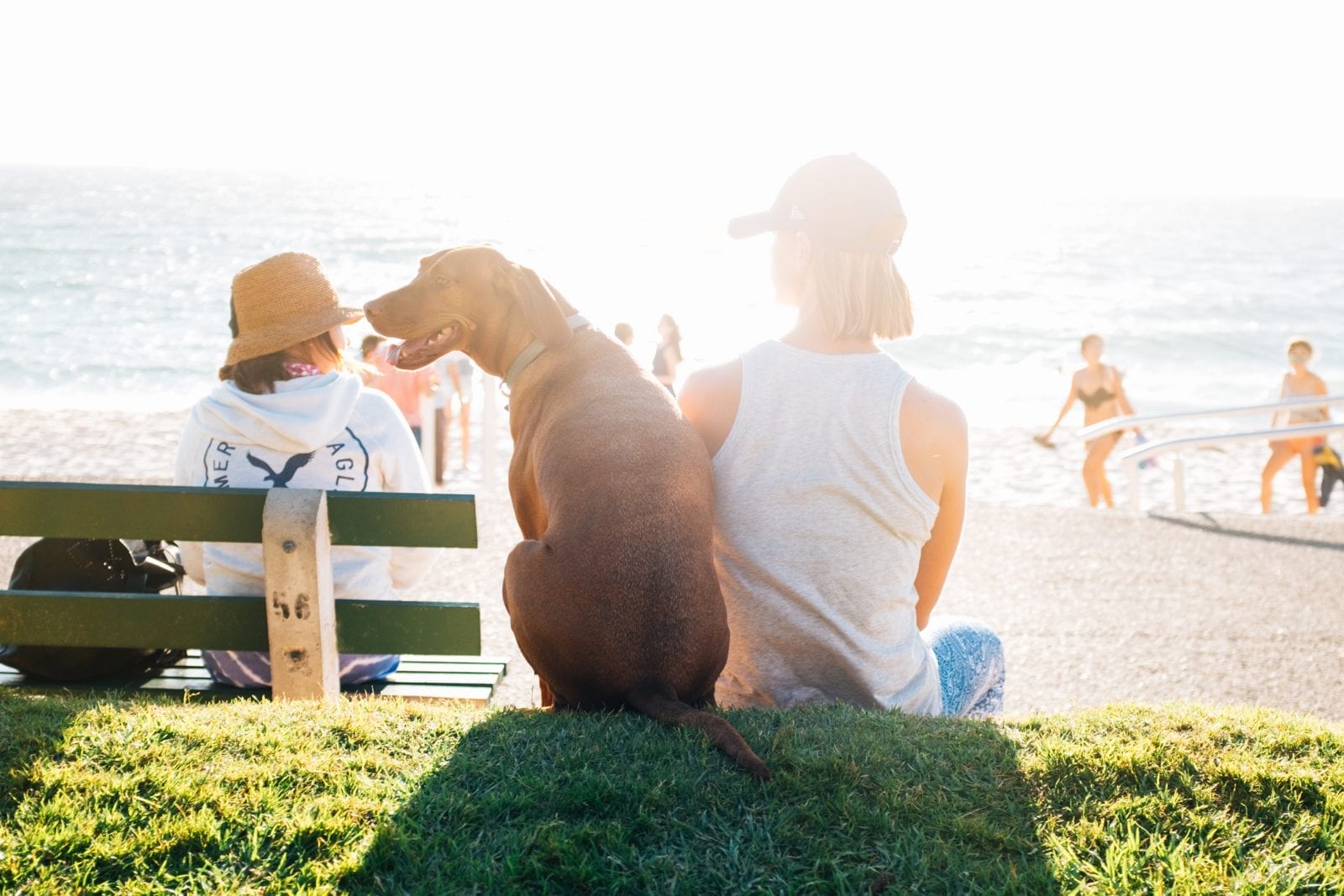 This one is for all those who've ever come home from a long day at work, opened the front door and found your dog sitting with a goofy, irresistible grin next to what used to be a super-expensive throw pillow, now super-expensive throw-pillow shreds. Your dog has that distinct look on his face; not quite understanding your anger but also not completely innocent, either. It's as if he's saying, "Oops! At least we know the new toy you got me tasted delicious!"
Sound familiar?
If you're looking to provide your pet with some healthy (and less costly) stimulation, we've compiled a list of the five dog-friendly spots in Newport Beach where pups aren't just welcome, they're wanted:
Newport Beach Dog Beach (Border Beach)
7482 Seashore Dr., Newport Beach, CA 92663
Hours of Operation: Technically all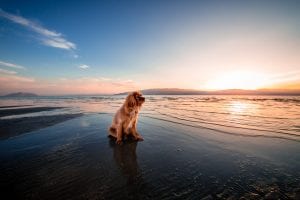 beaches in Newport are open 6 a.m. to 10 p.m., so it's safe to assume that if you're planning a trip here, you should fit your excursion squarely within that time frame.
How to Get There: Head northbound on Seashore Drive, which runs parallel to Pacific Coast Highway along Balboa Peninsula, until you can't go anymore; the end of Seashore Drive intersects with Summit Street. You'll find yourself at a small roundabout that serves as the unofficial entrance to the dog beach. Drivers beware, if you're visiting the beach on the weekend, parking can be "ruff"—sorry, we had to—so as you drive along Seashore Drive toward the dog beach and find an open parking spot, take it! What's a few blocks of walking when the unofficial Disneyland for Dogs is at the end of your journey?
Why It's Paw-some: A hidden gem for Newport Beach dog owners, this locale is a little corner of beach tucked between the Santa Anna River and the 74th Street lifeguard tower. Unlike the rest of the 6.2-mile Newport Beach strand, which officially allows leashed dogs to walk on the sand before 10 a.m. and after 4:30 p.m., this particular strip of shoreline is a designated off-leash dog area. Expect to see Golden Retrievers and snow-white Siberian Huskies galloping freely in the surf while tiny Chihuahuas and terriers scamper across the sand 'til their heart's content.
Newport Beach Dog Park
22451 MacArthur Blvd., Newport Beach, CA 92625
Hours of Operation: Thursday to Tuesday from 7 a.m. until dusk and Wednesday 9 a.m. until dusk. (The park is cleaned every Wednesday morning.)
How to Get There: Find street parking on Avocado Avenue bordering the dog park or else park your car at the Newport Beach Civic Center parking structure and walk to the dog park from there. We recommend the second option because A) the lot is never full and B) the grounds separating the Civic Center and the dog park encompass 14 acres of untouched SoCal sprawl, inventively decorated throughout with installations and sculptures by modern artists whose work ranges from the outstanding to the obscure.
Why It's Paw-some: Opened May 2013, the Newport Beach Dog Park is the city's first of its kind. Hard to believe, we know, in a town swarming with adorable pooches but yes, this is the first dog park to grace the gentle lands of Newport Beach. Except when Newport does anything, it does it BIG. So in 2013, the city didn't just open its first-ever dog park, it opened a veritable high-end, dog retreat with a private elevator and sleek bridge (estimated cost for elevator-bridge combo: $2 million) leading visitors to the gates of the park, which boasts scenic shoreline views as far as the eye can see and snout can smell. Artificial turf lines most of the inside park area, which is wisely separated into a small dog and large dog section. Benches throughout provide ample opportunity to sit and chat while the dogs do their thing.
OC Boat Rentals in Newport Beach
Main: 3333 W. Coast Highway, Suite #201, Newport Beach, CA 92663
Parking & Rentals: 3335 W. Coast Highway, Newport Beach, CA 92663
Hours of Operation: Everyday – 9 a.m. to 9 p.m.
How to Get There: Park at the marina, located in the same parking lot as the main office that you most likely will never need to visit. There is plenty of designated parking for customers, and is conveniently located where PCH meets the 55 Freeway, or Newport Blvd.
Why It's Paw-some: This Newport Beach Dog-friendly boat rental business has been operating for over 3 years, and allows dogs and all "reasonable" pets to accompany their owners on up to a 2 hour Duffy boat rental, to enjoy calming cruises around one of the most beautiful harbors in the world. With public docks located all around the harbor, stopping for a short walk or bathroom break could not be easier. Their friendly and very knowledgeable staff is always available to answer any questions you may have ahead of time, and can be easily reached via phone, text, email, website form, or chat any day of the week!
Marina Park & Lighthouse Cafe
1600 W Balboa Blvd., Newport Beach, CA 92663
Hours of Operation: Marina Park, which officially opened December 2015, is so new its hours aren't even listed online. The Lighthouse Cafe, however, a two-story, dog-friendly waterfront dining experience at the park (serving contemporary American cuisine for breakfast, lunch and dinner) is open Sunday through Thursday 7 a.m. to 9 p.m. and Friday and Saturday from 7 a.m. until 10 p.m.
How to Get There: Drive eastbound on W. Balboa Blvd. and turn left into the parking lot parallel to 16th Street. You can't miss the park or the café; a giant glass lighthouse towers at the entrance of the restaurant, with a more traditional red-and-white-painted lighthouse to the left of the eatery. We recommend sticking around until sunset to catch golden vistas from the viewing deck built into the lighthouse by the park.
Why It's Paw-some: Dogs can scuttle along the 10.5 acre park bordering Newport Bay on a leash no longer than six feet (the nautical views make it worth the leash policy) or stay right by your side as you dine al fresco at The Lighthouse Cafe. A brand-new playground, outdoor gym and freshly paved basketball courts make this locale just right for your dog and the whole family to enjoy.
Huntington Beach Dog Beach
100 Goldenwest St., Huntington Beach, CA 92648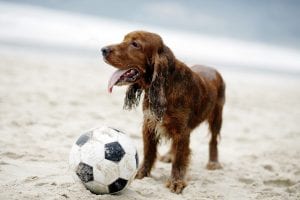 Hours of Operation: The beach is open 6 a.m. to 10 p.m. every single day of the week.
How to Get There: We recommend trying to find street parking on Pacific Coast Highway or along Goldenwest Street. If all else fails, there are are several parking lots on the beachfront side of PCH that charge $15 for all-day parking.
Why It's Paw-some: OK, you got us. This dog-friendly place isn't in Newport Beach but it's so very, very close (and worth the ten minute drive from Newport to Huntington Beach a.k.a. America's Surf City) that we couldn't help but include it on this list. Miles of off-leash, dog friendly shoreline mean endless play for good, ole Fido and a leisurely beach day for you.
Contributor: Melissa Marni