The City of Newport Beach Surf Championships: 7 Things to Know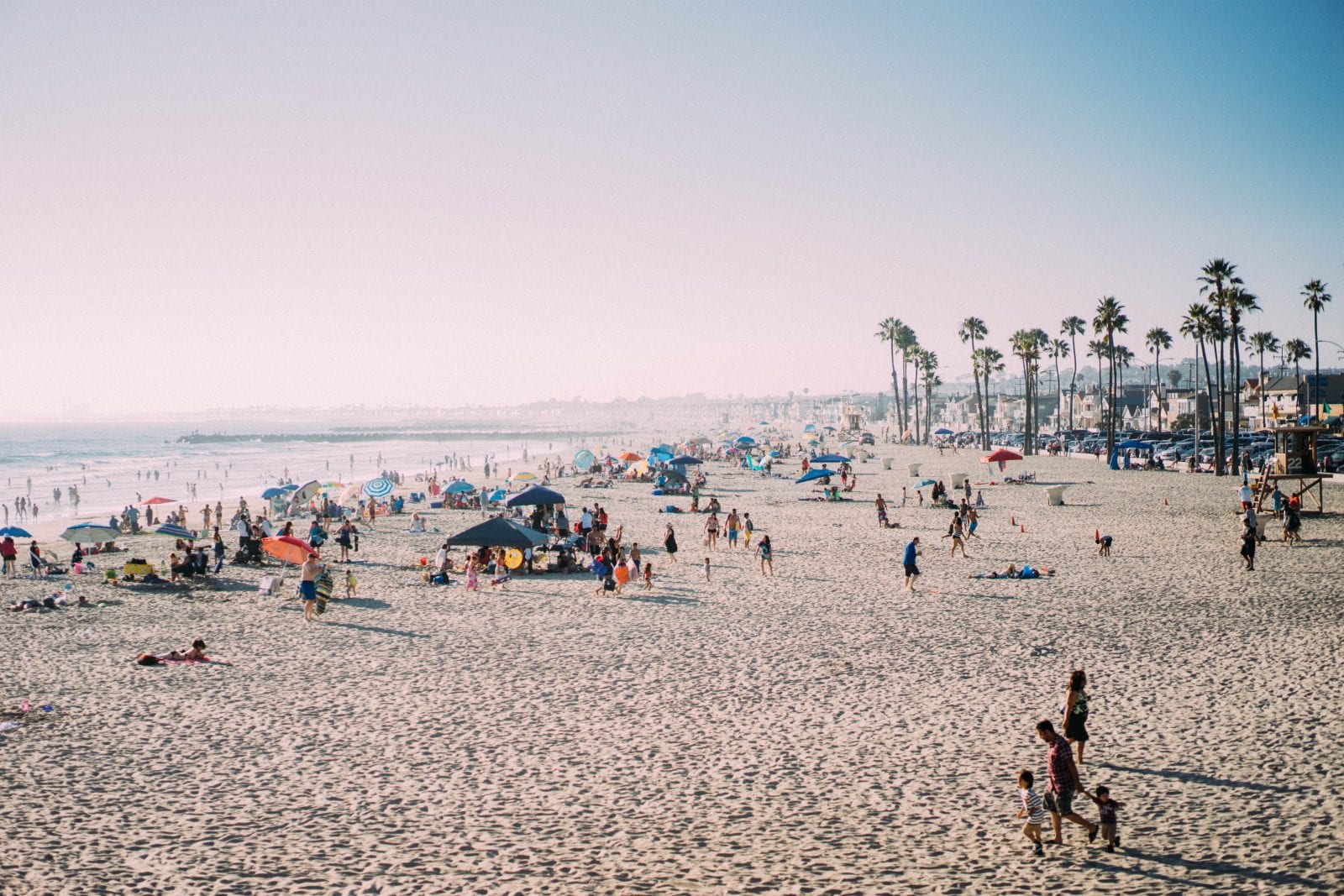 A cherry-red fire truck, Marine Operations Division, rolls to a stop by the 56th Street lifeguard tower. The day is clear and bright, unusual for 8 o'clock in the morning when a hazy marine layer tends to swoop low over Newport Beach. Today, no such fog can be found along the shore. Today, the sky is almost an electric blue, as if in unspoken competition with the deep azure of the ocean crashing and churning just below.
"The surf is picking up," says a man walking by, his friend nodding beside him. Both adjust their boards a little tighter beneath their arms as they stroll in unison along smooth, wet sand, the synchronized dance of the local surfer.
To the right of the red truck, a thickening crowd is gathered, cameras with long-focus lenses at the ready on their tripods, umbrellas dotting the way to shade onlookers from the intense California sun. Tall, black tents are set up nearby with familiar names of Newport establishments emblazoned on their sides—Bonzai Bowls, Slapfish, Jack's Surfboards. The two surfers are now at the fringe of the ocean and with a loud horn blow, gallop toward the waves. Their hurry, of course, is to be expected as the blaring sound means competition for the 28th City of Newport Beach Surf Championships has just begun.
The yearly event is something of an anomaly, a lesser-known step-child of the famed, week-long U.S. Open of Surfing that finds Huntington Beach swarming with more than six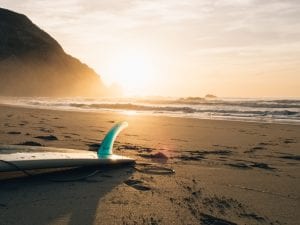 hundred thousand tourists every late July through early August. Still, the two-day, Newport Beach version that always takes place the last full weekend in September is arguably no less merit-worthy or entertaining, (though hardly as congested) and for those who need some enlightening on the competition, here are seven things to know:
Casual surfers are always welcome.
The City of Newport Beach Surf Championships crew doesn't mind if you're about to be signed by Quiksilver and travel to Fiji for a pro tournament or if you've just rented a foam board from some local beach store and this is your third time in the water. (Although if your situation is the latter, you may want to visit surfline.com and check the status of the swells before entry; your burgeoning surf skills probably won't carry you through if the waves are twelve feet high.) No matter your ability, the event is open to what officials call "recreational amateur surfers."
It's also open to all ages.
Not only do the Surf Championships officials exhibit an egalitarian attitude toward level of experience but they're also cool with surfers of practically any age. If you've ever wanted to get involved in a real, live, sponsored surf tournament, this is your chance to carve up some gnarly waves.
And by all ages, we really mean it.
Do you have to write your age in single digits? Are you just learning to count how old you are? No worries, you can still compete! (Wait a second, if you're really that young, chances are you won't be reading this post but we digress …) The "elementary" recreational amateur division of the Surf Championships allows surfers 11 years of age and under to sign up for the competition. Knowing how early born-and-raised Newport Beachians begin surfing, we bet there are some truly talented three-year-olds who can tackle the waves like nobody's business.
The older you get, the cooler your division sounds.
The "Master's" amateur recreational division is for surfers ages 30 and up, "Legends" covers those 40 years and older and finally, the "Hall of Fame" division is for those ages 50+. In other words, with more experience and maturity comes much fancier-sounding division titles, which means you don't even have to win your division to tell people you're a Hall of Fame Newport Beach Surf Championships wave rider.
There's a fee.
Some of the best things in life may be free but this competition is not one of those things. It's $30 to enter the Surf Championships, which isn't much when you consider that competitors are battling it out for surfing glory … and bragging rights in most if not all bars along Balboa Peninsula.
But get stoked because there's a free t-shirt involved.
Register early, register on time (before the last weekend in September) but whenever you do register, know that all entrants get a free t-shirt. Shaka brah! (Rough translation: Hang loose!)
The location is subject to change.
As stated by the Newport Beach Recreation & Senior Services Department, the event "will take place at 54th or 56th Street, depending on where the waves are best." If you're planning to arrive at the very crack of dawn to nab the best surf-watching spot, look to the waves first. Once you discern exactly where they're crashing in the biggest and baddest way possible, situate yourself on the sand accordingly and prepare to watch Newport Beach surfing at its best. Or, if you've signed up to compete and have some pre-tournament jitters, may we suggest taking comfort in the wise words of the late, great Hawaiian long-boarder, Duke Kahanamoku: "Out of water, I am nothing."
Written By: Melissa Marni