SoCal-Inspired Songs for Your Next Newport Beach Playlist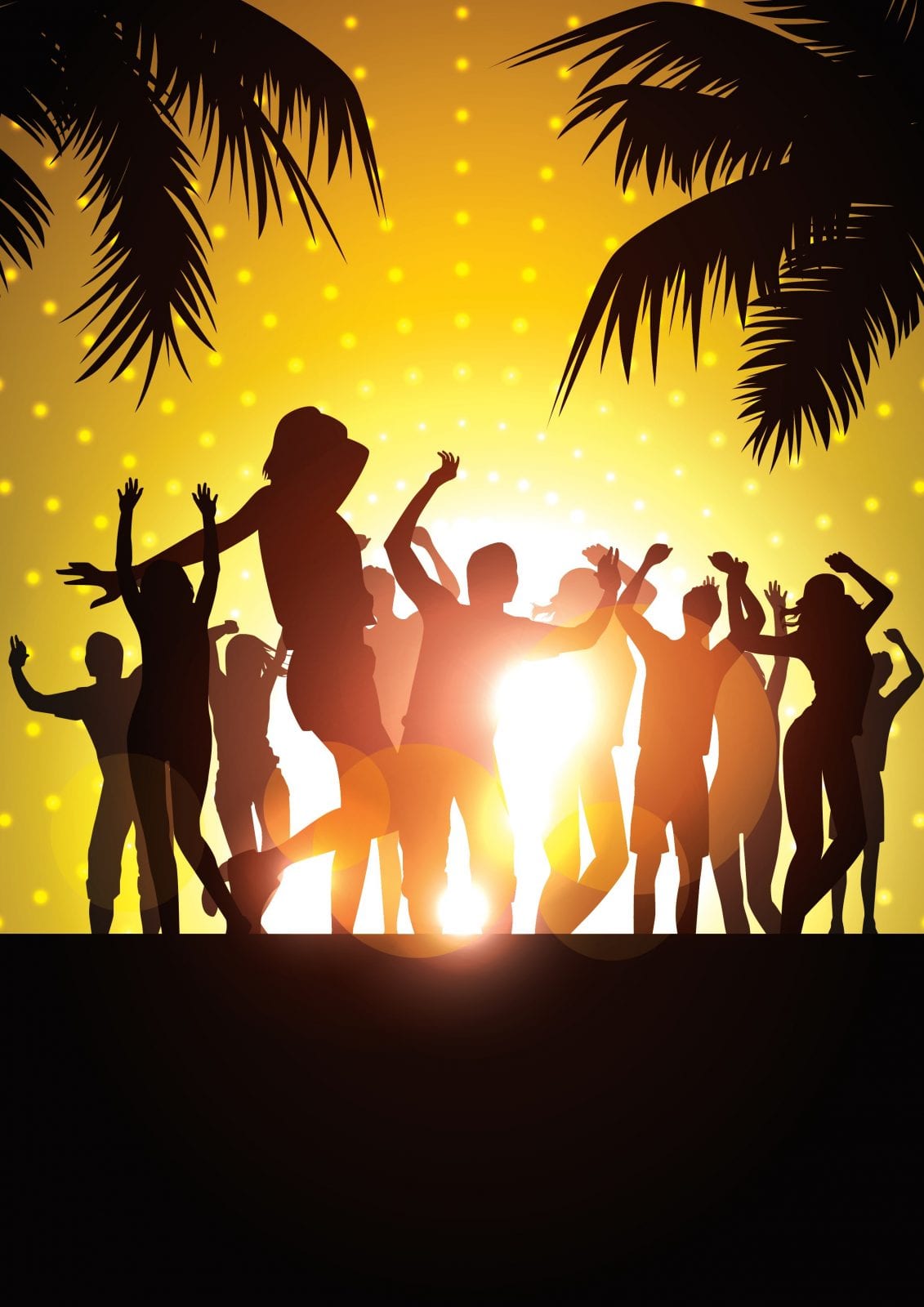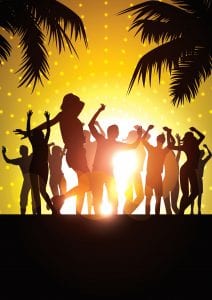 From a paradise city where the grass is greener to vampires walking down Ventura Boulevard, Southern California has long served as musical muse for some of the world's most creative songwriters. These brilliant lyrical minds—Tom Petty, Brian Wilson and Axl Rose among them—craft verses and melodies that somehow perfectly capture the effervescent, fun-loving spirit of the West Coast.
So grab your iPod, create a "SoCal Vibes" playlist and get ready to jam out to our selection of 15 tunes inspired by the southern end of The Golden State …
"California Girls" – The Beach Boys
Year Released: 1965
Cali Connection: "California Girls" is the archetypal anthem for SoCal lifestyle, describing that distinct species known as homo sapien californiaus (scientifically speaking) you'll only find lounging by California's sandy shores.
When to Play It: Sitting on the beach with bathing suit and sunglasses on, surfboard in one hand, frisbee in the other. Or volleyball in one hand, good book in the other. Or football in one hand … Oh, you get the idea; any combination of beach items you've got nearby will do.
Best Line: "I wish they all could be California girls …"
"California Gurls" – Katy Perry ft. Snoop Dog
Year released: 2010
Cali Connection: Spelled "gurls" with a "u" so as not to be confused with The Beach Boys' tune of the same name, "California Gurls" was a Katy Perry chart-topper that has since become a modern-day theme song for those who live on the West Coast (or wish they did).
When to Play It: At your next barbecue. Fair warning that impromptu dancing by any or all invited guests may occur. And can you blame them? You try listening to this fizzy pop tune and not dancing along. Really, we dare you. Just try.
Best Line: "You could travel the world but nothing comes close to The Golden Coast / Once you party with us you'll be falling in love …"
Free Fallin' – Tom Petty and The Heartbreakers
Year Released: 1989
Cali Connection: Tom Petty is to Southern California what Billy Joel is to New York. A fixture. An icon. A hero of California lyricism. And no song quite embodies his hero-like status more than "Free Fallin.'" (On a related note, John Mayer's 2008 "Free Fallin'" cover performed live at L.A.'s Nokia Theater comes freakishly close to being just as good as the Tom Petty original.)
When to Play It: While driving along the California coastline. Roll down your windows, breathe in the fresh Pacific Ocean air, crank up the radio and let Tom Petty remind you that you're free fallin' out into nothing and it's pretty great.
Best Line: "All the vampires walkin' through the valley move west down Ventura Blvd. / And all the bad boys are standing in the shadows / All the good girls are home with broken hearts and I'm free …"
Californication – The Red Hot Chili Peppers
Year Released: 1999
Cali Connection: The plucky guitar line, the unrelentingly bright drum beat, the rhythmic tonality of lead singer Anthony Kiedis' voice skating over it all … This song doesn't even need "California" in its title to be the ultimate reminder of the West Coast's laid-back yet oh-so-hip attitude.
When to Play It: If we took a cue from the "Californication" music video, released in 2000, the answer would be while riding some sort of giant insect through Hollywood. But riding a bike around Balboa Island might be a safer (and less frightening) option.
Best Line: "It's the edge of the world and all of Western civilization / The sun may rise in the East at least it settles in a final location / It's understood that Hollywood sells Californication."
Black and White Movies – Andrew McMahon in The Wilderness
Year Released: 2014
Cali Connection: Former lead singer of rock band Something Corporate then Jack's Mannequin, Andrew McMahon actually grew up in Dana Point, CA. Throughout his musical journey from one successful band to the next, this O.C. native never forgot his California roots and West Coast references pervade much of his lyrics, especially in Black and White Movies, a track off his self-titled indie pop album.
When to Play It: At sunset, drifting along Newport Bay on your Duffy Boat. It's the ideal song when you're in need of a quiet ballad to set the mood while sunny day turns to starry night.
Best Line: "As the summer came and left with the rain, pushing shadows down the road / In this old beach town when the sun goes down all the gray turns into gold."
Going to California – Led Zeppelin
Year Released: 1971
Cali Connection: With a hauntingly restrained guitar melody that dips into sharp chords then swells through cheery rifts reminiscent of a billowing SoCal hillside, Led Zeppelin's early-1970s ode to California is as long-standing as it is beautiful.
When to Play It: On your next hike. Because there's nothing quite like the enticing combination of swerving trail ways, natural terrain and Led Zeppelin.
Best Line: "Standing on a hill in my mountain of dreams, telling myself it's not as hard, hard, hard as it seems."
More Bounce In California – Soul Kid Number One
Year Released: 2005
Cali Connection: You've probably heard this song in that one movie about the guy and girl who travel to California then something else happens and then that other thing happens and then they finally end up together and the movie ends. A perennial rom-com soundtrack favorite, "More Bounce In California" is so widely used because it's just that catchy.
When to Play It: Walking down the Newport Beach boardwalk to (what else) add a little pep to your step.
Best Line: "I'm comin' from the land where the seasons never change / Where all around the world they're all lookin' to L.A. / Always the first in new directions 'cause Cali leads the way."
Beverly Hills by Weezer
Year Released: 2005
Cali Connection: No SoCal playlist is complete without this Weezer song inspired by the glitz and glam of the 90210.
When to Play It: While cruising down Rodeo Drive. Cliché ? Maybe. But with a tune this awesome who really cares?
Best Line: "I wanna live a life like that / I wanna be just like a king / Take my picture by the pool 'cause I'm the next big thing."
"L.A. Is My Lady" – Frank Sinatra
Year Released: 1984
Cali Connection: Frank may want to wake up in a city that never sleeps (New York) but listening to his buttery voice croon its way through this track, there's no doubt that L.A. is his lady.
When to Play It: Any time you're feeling nostalgic and want to throw it back to a bygone era with good, old-fashioned singing at its best. No synth-y beats, no autotune, just Frank and his love for Southern California.
Best Line: "L.A. is my lady / She knows how to care for me / No lady's sweeter you know it the moment you meet her …"
California Sun – The Ramones
Year Released: 1977
Cali Connection: One of the more obscure releases from the Ramones, "California Sun" was brought to new life when it was was covered by Frankie Avalon in the 1987 movie, "Back To The Beach," used in late 80s Disneyland commercials and played at Disney California Adventure Park, then resurrected by the office of the Santa Cruz Beach Boardwalk in 2010 for radio and TV ads celebrating the city's 100th anniversary.
When to Play It: On a trip to Venice Beach. The heavy guitar chords, the punchy hook and the too-cool-for-school lyrics will provide a nice compliment to the gritty, creative spirit of Venice Beach.
Best Line: "Well I'm going out west where I belong / Where the days are short and the nights are long."
California – Delta Spirit
Date Released: 2012
Cali Connection: "California" is an elegiac, punkish ditty from San Diego-based rockers, Delta Spirit. The roisterous beat doesn't let up from its opening verse to its closing line in a way that's unrelentingly and unapologetically California.
When to Play It: Sitting at the beach on a Sunday after a long weekend. The sun is going down and you're feeling good but need a melody that'll align with the nostalgia of a steadily disappearing—yet awesome—day.
Best Line:  "I want you to move to California for yourself / I want you to find whatever your heart needs / I want you to move to California for yourself but not for me."
California Dreamin' – The Mamas And The Papas
Year Released: 1966
Cali Connection: When it comes to enduring popularity, this song kills it. In fact, Rolling Stone magazine named "California Dreamin'" No. 89 on their list of the 500 Greatest Songs of All Time. The Beach Boys recorded their version of the tune in 1986 and Australian singer/songwriter Sia put her own spin on the hit as part of the soundtrack of the 2015 California-disaster film, "San Andreas."
When to Play It: While paddle boarding on Newport Bay. (Bring a waterproof case for your iPod.) What better place to dream about California than while rowing through its warm, sun-drenched waters?
Best Line: "I've been for a walk on a winter's day / I'd be safe and warm if I was in L.A."
It Never Rains In Southern California – Albert Hammond
Year Released: 1972
Cali Connection: Written by British singer/songwriters Albert Hammond and Mike Hazelwood, this song is an ode to a struggling actor who moves to California in the hopes of becoming a big Hollywood star but finds himself instead contemplating the lack of rain … and the fulfillment of his dreams.
When to Play It: Whenever it rains in Southern California. Just kidding, it never rains! Play it in the sunshine as a reminder that the weather here is stupidly perfect and it stays that way All. The. Time.
Best Line: "Seems it never rains in southern California / Seems I've often heard that kind of talk before / It never rains in California, but girl, don't they warn ya? It pours, man, it pours."
John Mayer – Queen of California
Year Released: 2012
Cali Connection: Love him or hate him, there's no denying John Mayer can write a song. Or two."Queen of California" from his "Born and Raised" album effortlessly captures the yearning, adventuresome spirit of travelers heading west.
When to Play It: In front of a bonfire when the stars above are shining and you can close your eyes and imagine yourself clip-clopping atop a horse, sauntering along an old, lonesome California desert trail. 
Best Line: "Goodbye cold, goodbye rain, goodbye sorrow, goodbye shame / I'm headed out west with my headphones on / Boarded a flight with a song in the back of my soul and no one knows."
"Paradise City" – Guns N' Roses
Year Released: 1987
Cali Connection: Rock legend has it "Paradise City" was the result of a little nothing Slash absentmindedly hummed while on the Guns N' Roses tour bus to which Axl replied, "Welcome to paradise city." No matter how the musical magic happened, there's no denying this song is a California classic. (And yes, an honorable though no less excellent mention goes to the band's other mega-hit about Los Angeles, "Welcome To The Jungle".
When to Play It: On the juke box of a Newport Beach bar or restaurant when you feel like being solely responsible for a spontaneous group sing-along.
Best Line: "Take me down to the paradise city where the grass is green and the girls are pretty, oh won't you please take me home …"
Written By: Melissa Marni